Version 2 - Fuel Drain Fairings
Our Famous Drain Fairings now Re-Designed
Light Weight CNC Aluminum Fuel Drain Fairings for all RV aircraft.
New design incorporates an improved mounting system that does NOT require the removal of the drains or draining fuel from the aircraft.

Beautifully CNC machined aluminum. Also available in blue to match the vent fittings.




Price includes 2 Fairings, 2 Clamping shoes and 2 set screws

Total weight is only 1.4 oz. each

Smaller, lighter and thinner design
Will they make you go faster?....who knows, but they look great!
Note: The Fairings rest on the fuel drain flange and are held in place by the clamping shoe/screw and do NOT touch the fuel tank skin.
The finish of the fairings can be customized to match the aircraft. They can be sanded and polished quite easily, painted, or powder coated.
Click image below for complete installation instructions.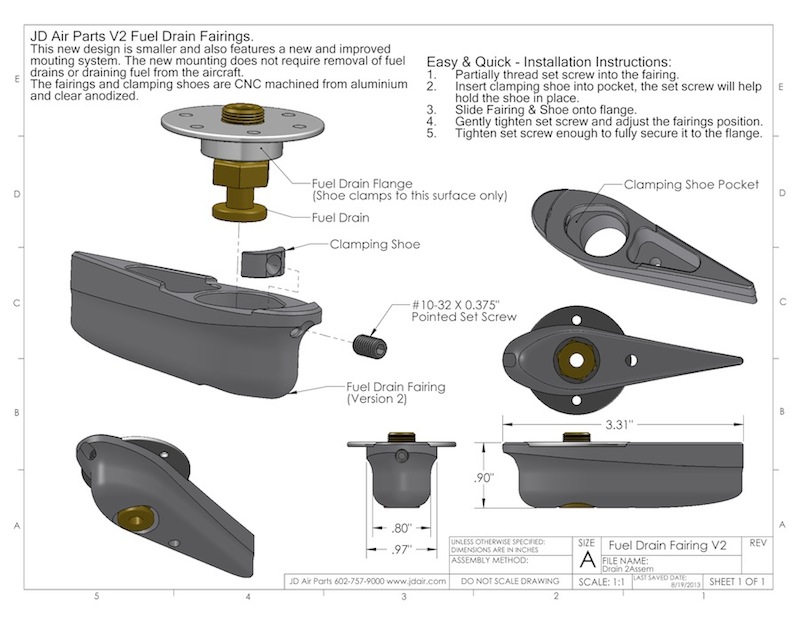 -